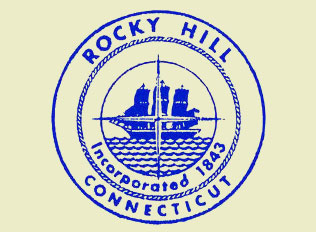 Terriers Fall Short but Remain Hopeful
ROCKY HILL - The Rocky Hill Terriers returned home last Thursday night looking to halt a three-game losing streak. All three of the losses occurred on the road, so Rocky Hill coach Josh Dinerman was hoping the friendly confines would change the team's fortunes.
Unfortunately, Dinerman's Terriers were hosting the red-hot E. O. Smith Panthers, who had won five of their previous six games. The result was a 63-52 Panthers victory in a game that featured a raucous home crowd, several official-coach conferences and a technical foul.
Both teams played aggressive man-to-man defenses, which made scoring a challenge in the first quarter. With E.O. Smith holding a narrow 13-12 lead after the first eight minutes, Panthers senior swingman Mitchell Foster heated up and took the game over. Foster, who was held scoreless in the opening quarter, scored 12 points in a three-minute span to start the second quarter. His 12 points were part of a 13-0 Panthers run that ballooned their lead to 26-14--a lead which the Mansfield-based school never relinquished.
In the second half, the Terriers clawed their way back into the game once senior captain Tommy Seaver found his range and scored six points, cutting the deficit to 43-37 late in the third. However, a buzzer-beating three-pointer by E. O. Smith's Hunter Hamlin closed the quarter and increased the road team's lead to nine. Hamlin led all scorers with 20 points, including eight in the final quarter.
"We are not making enough plays right now, but we will continue to improve and work hard every day," Dinerman said. "We need to take care of the little things on a consistent basis. We are close to turning the corner, but it is going to take 32 minutes of smart basketball with all-out effort. Our defense is keeping us in games, but we need to start making shots."
The game featured only three lead changes, all in the opening quarter, but there was plenty of drama that filled the gymnasium at Rocky Hill High School. Both teams played physical and intense defense, which presented a daunting task for the game's officiating crew. The frenetic pace led to several fouls, resulting in numerous trips to the free-throw line for the visiting Panthers.
Rocky Hill made one last run in the fourth-quarter and had narrowed E. O. Smith's lead to six, but a technical foul on the Terriers riled up an already boisterous home crowd and swung the momentum back towards the Panthers. E. O. Smith finished with a major advantage from the foul-line, shooting 33 foul shots compared to Rocky Hill's seven.
Despite the discrepancy from the charity stripe, Rocky Hill starters and team leaders Seaver and Greg Marzilli kept the Terriers competitive with clutch shots and sound defense. However, both finished the game from the bench after fouling out in the fourth quarter.
"Our goal for the next seven games is to continue to put in maximum effort, which is always the case, but to also expect results from our efforts," said Marzilli, who finished with eight points and three steals. "We really want to make it to the eight-win mark and, if we continue to work hard, I think it'll be possible."
"We have some challenging games ahead so we need to come together as a team and finish strong," added Seaver, who scored 12 points and grabbed 11 rebounds.
Rocky Hill (4-9) still has its sights set on a tournament berth, but in order to get in they will have to finish by winning at least four of their final seven games. Fortunately for the Terriers, four of those games are at home, including the final three. They'll return home Monday, Feb. 10, for a clash with Tolland, who edged the Terriers 57-54 earlier this month in Tolland. The important conference tilt will tip at 7 p.m.