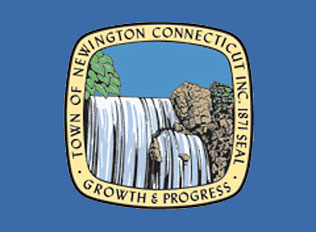 Newington Hockey Defeats Fermi/Enfield, 3-1
NEWINGTON - A third period tally from junior winger Marco DiPaola snapped a 1-1 tie and propelled the Newington High School hockey team to a 3-1 win against the visitors from Fermi/Enfield last Wednesday night at Newington Arena.
Newington forwards took their fair share of contact in front of the Falcons net throughout what was a scrappy game, and with 12:50 left in the third period, the grit paid off-DiPaola was there to deflect the puck when it came through traffic off a shot from the point, giving the Indians the 2-1 edge.
Newington turned a 6-on-3 Falcon power play situation-Fermi/Enfield pulled its goalie in the final minute with a power play-into a two-goal lead when a bounce off the boards at center came to an Indians player, who drove it into the empty net to seal the 3-1 victory.
After a scoreless first period, the Falcons jumped ahead around the 12 minute mark when forward Bryan Riley drove the left post and picked up a loose puck left after a failed wraparound attempt, but the Indians were not down for long.
With the closing seconds of the second period ticking by, it appeared as if Fermi/Enfield would take their 1-0 lead into the third, but Indians center Matt Harackiewicz had other ideas. A Falcons turnover at their own blue line resulted in a scramble that put the puck on DiPaola's stick, and he found Harackiewicz all alone on the other side of the crowd of players.
Harackiewicz had room, and he took the time that resulted from it, throwing a couple of dekes before putting the puck past the Falcons goaltender to knot the game at 1-1 with 23 seconds left in the period.
Newington's goal came only seconds after the Indians prevented one of their own-a breakout turnover put a Falcon player all alone in the slot, but an Indians defenseman recovering on the play cut across the top of the crease and stripped the puck from the would-be shooter.