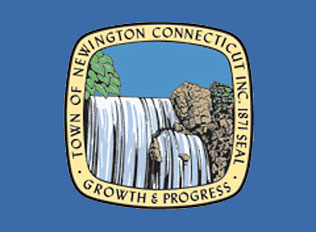 School Board Sends $69.3 Million Budget to Council
NEWINGTON - A $69.3 million proposed 2014-15 Board of Education budget, a 4.9 percent increase over the 2013-14 fiscal year, has been fowarded to the Newington Town Council for review.
The board voted unanimously to forward the proposed budget, which includes the addition of teaching support staff at the high school level, a digital arts lab at the middle schools, additional funds for school resource officer (SRO) overtime pay, and Common Core-related expenses, amongst other items, at its Jan. 22 meeting.
Amongst a series of discussions that took place throughout the budget hearings was whether to allot funds to hire math intervention specialists at the elementary school level or bring in a new instructional coach for teachers at Newington High School. In a budget process that, according to Superintendent of Schools Bill Collins, "starts in the classroom," staff at Newington's elementary schools had originally requested the addition of four math interventionists. They might have gotten one, but that bid is being passed up in favor of one high school-level support staff member.
"While math intervention is important to me, I want to make sure we provide our teachers with the right resources," Collins said during one of the meetings. "I don't want Newington High School--the flagship of our district's services--to fall behind in providing that kind of instruction."
This is of importance particularly in light of a new and challenging Common Core curriculum mandates that have some teachers feeling overwhelmed, Collins said. Recently, concerns from Connecticut teachers prompted Governor Dan Malloy to call for a slowdown to implementation of evaluation aspects of the Common Core.
A letter Malloy sent to the state Performance Evaluation Advisory Council asked it to allow districts to exclude standardized testing scores--from the CMT, CAPT and Smarter Balanced Assessment--from next year's assessments and decrease the number of required formal and informal evaluations.
A large part of the instructional coach's role would be helping teachers monitor student progress, although that is not an all-encompassing job description, said Associate Superintendent Christine Carver.
"The key focus is really developing solid data teams," Carver said. "[But] they would still go in and support the teachers in the classrooms."
A last-minute budget proposal amendment requested by board member Josh Schuman called for $17,500, down from a previous call for $17,800, in additional funds for SRO overtime pay was unanimously approved before a motion to transmit the figure was made and voted on.
The additional money would be put into a 599 account, which Chairman Marc Finkelstein says is underfunded by around $30,000, and be used to compensate an SRO for patrol services during school events such as sporting events.
The district also provides 50 percent of the SRO's salary.
"If we want to have a police officer, the SRO knows the kids," Collins said.
Board member Beth McDonald asked about the possibility of escalated costs driven by the officers' promotion within the police department, but Schuman said that having an SRO at school events, as opposed to the district shouldering costs for the police department to provide another officer, will actually be less costly.
"The salary goes up $2,000 a year," Schuman said. "He's not breaking the bank. If we get a new SRO right out of the academy, it saves us $25,000."