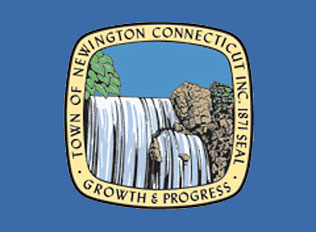 Commission Delays Action on Medical Marijuana Zoning
NEWINGTON - A discussion as to how to tailor town zoning ordinances to accommodate the state's medical marijuana rollout program--the licensing of a select number of growth and dispensary facilities--will continue as members of the Newington Planning and Zoning Commission wait for input from Town Attorney Peter Boorman.
The TPZ opted against taking action on the issue, which has been a public hearing item on the agenda of several meetings now, when it convened on Feb. 26.
"We didn't get a whole lot of opinion from the public, which is a surprise to me," said TPZ Chairwoman Cathleen Hall during the meeting. "I would think, with the subject matter, you would get a lot of opinion--positive, negative, or neutral--so I think we certainly need to have the attorney's opinion as well, so when the time comes we can make sure we did our due diligence."
For the past few meetings, the TPZ has discussed how to, if at all, revise a buffer rule of keeping the facilities 1,000 feet from schools, playgrounds, residential areas and places of worship. The current stipulation makes opening a clinic in the town unfeasible, Newington Director of Economic Development Andy Brecher told the TPZ when the discussion began late last year.
At the last meeting, Town Planner Craig Minor presented a map that highlighted all of the industrial zones where a medical marijuana-related business--typically dispensaries, which have been the chief concern for more apprehensive commissioners such as Frank Aieta--could be established without breaking the 1,000-foot buffer rule, and there weren't many.
With a 1,000-foot buffer applied to both production and dispensary facilities, the industrial areas on Fenn Road and North Mountain Road would be very limited in their ability to allow for such businesses, while Newington Junction would have no room, according to Minor.
"That severely limits the amount of land and it comes down to only [an] area on Fenn Road," Minor said during the Feb. 12 meeting.
Although a 500-foot buffer for dispensaries has been entertained, the TPZ expressed the desire to "maximize" the distance between such facilities and other areas of town during the last meeting.
Most of the TPZ members seem willing to be more lenient when it comes to medical marijuana production facilities. One proposal is to shrink the buffer to 100 feet for those businesses.
At the last two meetings, TPZ member Kenneth Leggo cited the tendency for production facilities to come with a high level of security. State laws mandate that such businesses operate in an enclosed building equipped with security cameras, although parking lot measures are not required, according to Minor.
Original plans called for the approval of five dispensaries throughout the state by the start of the year, but this has since been delayed two months, according to Minor. The state has issued permits for production facilities in four towns, he said.
There are 1,400 patients that qualify by physician recommendation to receive medical marijuana treatment throughout Connecticut, according to Claudette Carveth, communications director for the Connecticut Department of Consumer Protection during an interview last year. As that number goes up, so will the volume of dispensaries and production facilities that get approved, she said.
The program is designed to treat qualifying patients suffering from cancer, glaucoma, immune deficiency syndromes, Parkinson's Disease, Multiple Sclerosis, nerve tissue damage, epilepsy, Cachexia, Wasting Syndrome, Crohn's Disease, and Post-Traumatic Stress Disorder, according to the department website.