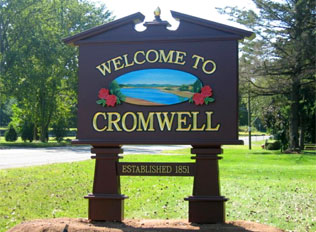 Rocky Hill Man Arrested Following Youth Ice Hockey Game Disturbance
Stephen Levins, 55, of 35 Belden Ln., Rocky Hill, was charged with breach of peace and risk of injury to a minor when Cromwell Police responded to an incident at Champions Ice Rink on Progress Drive after receiving multiple 911 calls reporting a physical disturbance during a youth hockey game involving 13-14-year-olds.
The incident began when Levins, the game referee, called a match penalty on a player. As the player made his way to his team bench, the referee physically escorted the player off the ice, police said.
"Teammates and team parents took offense to the physical contact between the referee and the player. Parents tried to get onto the ice to go after the referee and concerned onlookers called 911 to report that the situation was getting out of hand," Cromwell Police said.
Levins was released on $5,000 nonsurety bond and is scheduled to appear in court March 18.