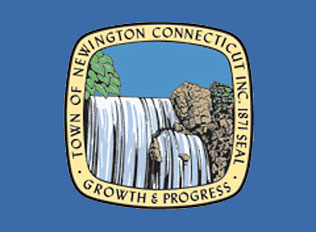 BOE, Town Manager Continue to Work on School Budget
NEWINGTON - The Newington schools expenditure proposals from both Town Manager John Salomone and the Board of Education have been presented to the public--and they differ.
While the Board of Education has asked for a 4.9 percent increase for the 2014-15 fiscal year, Salomone's figure would raise the budget by 2.7 percent. The discussion got heated two weeks ago when Superintendent of Schools William Collins implied that the differential might prompt layoffs and cuts to school music programs, but the statement was taken back after the CIP Committee redirected more than $600,000 intended for the construction of the STEM Academy at John Wallace Middle School for transportation and technology needs, according to a March 10 article in The Hartford Courant.
At the Town Council's March 11 meeting, the two bodies came together to review the Board's proposed budget, which Chairman Marc Finkelstein said was designed to cover the necessities posed by education reform mandates, contractual obligations, and magnet school tuition, as well as core objectives such as "21st Century learning" and career preparation.
The John Wallace aerospace academy is being pushed back a year, but Finkelstein reiterated the district's commitment to providing students with related opportunities. The middle schools each have a STEM exploratory program and plans for a biomedical science academy at Martin Kellogg Middle School are still in the works.
"Every single kid is getting exposed to this," Finkelstein said during the presentation. "Jackson Labs is coming here [to Connecticut]. We want our kids to be educated for those jobs, and we also want to attract people working at Jackson Labs to come here."
Another increasing cost is in magnet school tuition--2013-14 invoices for sending Newington students out of the district came in at $460,928, according to the presentation. Some of that comes back, but just not enough--revenue from Open Choice, which brings Hartford students to Newington to fill vacant seats in the districts' schools, totaled $262,863 to the tune of a $198,065 shortage, Finkelstein said.
"We send a lot of kids to magnet schools and we have to pay for them," Finkelstein said. "We don't get enough money back, so we have to raise our budget."
For 2014-15, the number of K-12 students enrolled in magnet schools is between 225 and 250. Last year it was just over 200. Seven years ago, only between 25 and 50 Newington students were going out of the district.
"Some people say, 'Just don't pay it,'" Collins said. "If you don't pay the magnet school tuition, they just take it out of your ECS [Education Cost Sharing] money."
But the calculations to determine how much ECS money a district gets includes all students, even those attending school out of district, that live in a given town, said Deputy Mayor and former board of education member Clarke Castelle. At $2,956 per student, Newington will see $591,200 if it sends 200 students to magnet schools in the coming fiscal year, he said.
The district has also seen $119,000 in academic support funding for incoming Hartford students, Castelle said, citing the 2013 State Single Audit Report from the accounting firm Blum Shapiro. The grants, which are separate from what a district gets for taking in out-of-district students--$624,000 last year according to the Blum Shapiro audit--are administered in order to help receiving schools "catch up" to the curriculum, he said.
Contractual obligations are prompting a $991,653 increase when it comes to staff and salaries, according to the presentation. This is due mostly to a 2.39 percent step increase, for the third year of the current teacher contract, on top of a 1.36 percent general wage bump, Finkelstein said.
"The last two years, the teachers didn't get a step increase," he said. "They got a 2.25 percent wage increase last year. This year, [the step increase] is driving our salary increase."
Another area is technology. Collins' budget calls for $194,174, or 0.29 percent of the budget, to build digital arts media labs at the middle schools.
"We're trying to keep up with the appropriate current technology," Finkelstein said. "It's expensive, but we have to keep up, because we can't educate our kids in an environment appropriate for the 70s, the 80s, or the 90s--we've turned the century."
Things have cooled off since statements regarding layoffs and program cuts were made, but Newington residents still turned out to air their own grievances regarding the issue.
"The Board of Ed. has always come in with an increase that simply ignores the other components of the entire budget," said Newington resident Gary Bolles during the public comments segment. "The Town Council controls the spending. I'm asking all of you to remember that the Board of Ed. always has projected savings in their health benefits account. Any savings either on the town or Board of Ed. side belong to the taxpayers and I'd like to see it redirected towards reducing the proposed mill rate and giving the taxpayers a break."
Salomone's projected mill rate for his current budget proposal is 34.9, up from last year's 33.3.
"There are people struggling," said Councilor Myra Cohen. "There are people who might lose their home, who have to go to the food bank."
The Board of Education understands that, and it' all the more reason to provide Newington's school with every resource it needs, Finkelstein said.
"We have to aspire higher in the school system," he said. "If we don't do that, it's the children at the bottom who will not get the educational experience they need."