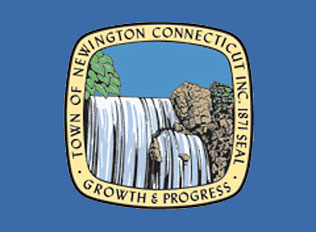 Council Combs Through Departmental Budgets
NEWINGTON - Newington town department budget meetings have begun, with planning and development, public works and public health on the discussion table at the March 4 meetings.
In planning and development, salary-related costs are expected to see a 3.03 percent drop due in part to the vacating of the zoning enforcement officer position, which will temporarily be occupied by a part-time employee, according to Town Manager John Salomone.
"We don't usually hire a new full-time person right away," Salomone said during the meeting. "And we will have a temporary zoning enforcement officer during that transition time."
The town will retain a consulting contractor, at a cost of $24,000, as part of a Newington junction study of how to best utilize a CROG grant. Studies of the area have indicated that around 100 acres are available for development, according to Councilor Terry Borjeson.
"We have a tremendous amount of land, with open space owned by a lot of different people," Borjeson said. "It's not a short-term project by any means, but it's an opportunity."
In the Building Department, longevity costs are slated to go up 18.18 percent, from $550 in the 2013-14 fiscal year.
"When we have large building projects, that takes us a lot of time," Salomone said. "[And] we don't contract out, we do it in-house."
One item that raised questions was the part-time status of the building inspection/permits position, which councilors see as a potential problem, given the fact that the official is only reachable on certain days.
"I think it's important that people are accessible," said Councilor Dan Dinunzio. "People are going to have deadlines to meet."
Mayor Stephen Woods agreed.
"Let's say they work Monday, Wednesday and Friday," Woods said. "He's the only one who answers those questions. If you need the answer Tuesday or Thursday, you're out of luck."
In Public Works, the highway department is expected to save $5,937, or 10.61 percent, in overtime costs for its leaf collection program, according to Salomone.
"While we've had bad winter weather, we've had good leaf collecting weather," he said. "Good leaf collecting weather is dry and not cold so the leaves don't freeze. We've had that the past couple of years and we've been able to cut back on overtime."