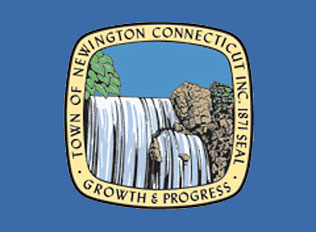 McDonald Steps in for Baume on Town Council
NEWINGTON - First-term Town Councilor Aiden Baume has stepped down citing health issues, and Board of Education member Beth McDonald will be switching tables to replace him.
Baume's resignation was announced at the April 8 Town Council meeting. Although Baume was not present, a letter he wrote was read into the record.
"I'm resigning to focus on my health," Baume wrote. "Thank you for the opportunity to serve and I regret not being able to finish that."
McDonald, who officially took the vacated Council seat when the body met this past Tuesday, did not immediately leave the Board of Education because it was in the process of reducing its budget to reflect Town Manager John Salomone's 2.94 percent increase.
The school budget became a focal point throughout the discussions, as Council and Board members worked to close a gap between Superintendent Bill Collins' proposed 4.9 percent increase and the 2.7 percent that Salomone had originally given. A combination of an added $140,000, fund transfers, and eleventh hour reductions in areas that included digital arts labs for the middle schools, a high school-level instructional coach and a replacement school bus has gotten the two bodies on the same wavelength.
On a Council that already has three former Board of Education members--Mayor Stephen Woods, Maureen Klett, and Clarke Castelle--the addition of McDonald will only further equip the two sides to collaborate in future budget negotiations, Castelle said.
McDonald also brings a little extra experience when it comes to education--she is an instructional coach in Manchester's public school system.
"I'm happy to have Beth on board," Castelle said. "I think it'll be helpful to have somebody [else] who understands what's going on in the education field. The more you understand how the schools function, the more you understand how they're funded."
From the Board of Education side, McDonald agrees. She says having former Board members on the Council has helped the budget process already.
"I really feel that that led to the compromise [of the additional $140,000]," she said.