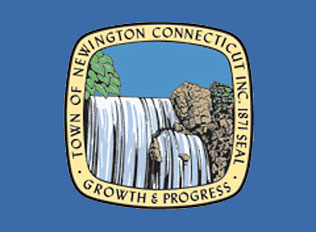 Class Size May Push Preschool Program from Anna Reynolds
NEWINGTON - A preschool program at Anna Reynolds Elementary School may have to move to a new location if class sizes increase this September, according to Anna Reynolds Principal Jeremy Visone.
Anna Reynolds, which has seen increases in the number of students--some classrooms had up to 25 students two years ago, according to Visone--currently houses the privately-run NECCI preschool program. While the class sizes have come down to more manageable levels this year, a significant uptick could very well prompt NECI's relocation if the classroom it utilizes is needed to accommodate additional students, he said.
"It would likely mean that we would need another building in-district that they could house that program in," Visone said. "There is not another space [in the Anna Reynolds building] that's available."
Right now class sizes at Anna Reynolds range from 16-18 at the kindergarten level to 23 students in grades above that, according to Visone.
"You would not want kindergarten over 20," Visone said. "Right now our largest class size is 23. Those are good numbers, but two years in a row, we had class sizes of 25 in third and fourth grade, and that's tough."
Superintendent of Schools Bill Collins is not expecting a considerable increase, but the 2014-15 fiscal year budget was designed to accommodate the hiring of a Newington High School lifeguard and a STEM teacher for the Martin Kellogg STEM Academy, at a cost of $20,000 and $71,911, respectively, in exchange for not replacing future teacher retirees.
"Class sizes will go up a little bit, but the Board [of Education] added 15 new staff members this year," Collins said. "So even if they went up a little bit, I wouldn't be worried. They'd be nothing like the year before."
As of last year, district-wide elementary level class sizes were between 15 and 20 students, the middle school stayed between 20 and 23, and the high school did not exceed 25, according to Collins.
"We never addressed the high school because it's based on student interest," Collins said. "We try to keep the core courses as even as possible, but when you get to the upper levels and more unique classes, I'd rather have the class sizes high than tell a kid they can't take it."
NASDEC projections predict a lower enrollment level district-wide, by three students, but the calculations do not take into account an estimated 47 new students that moved into the new Victory Gardens apartment complex, Collins said.
"So I'm guessing the enrollment won't go down to what the projections are saying, but then again, that's a guess," he said.
At Anna Reynolds, Visone focuses on projected kindergarten enrollment because that's typically where he sees the most increases for a given school year. Two years ago, the kindergarten level required five teachers, and as that group of kids progresses, the demand will move up the grade ladder with them, Visone said. But trying to predict just that is still, like Collins said, guesswork.
Between 65 and 70 children attended Anna Reynolds' kindergarten orientation a few weeks ago, but that may not completely reflect the entirety of new student enrollment at that level, Visone said.
"Tradition has shown that we will see between five and 20 new kids in kindergarten between now and the start of the school year," he said.