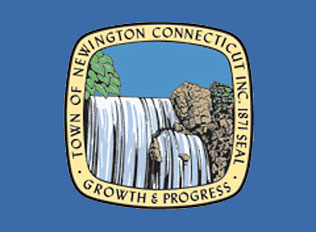 Borrup Fills Seat on BOE
NEWINGTON - With former Newington Board of Education member Beth McDonald now sitting at the Town Council table, Newington resident Kevin Borrup has been given the nod to take up the vacant seat.
Borrup was chosen by the Democratic Town Committee and sworn in at the May 14 Board of Education meeting.
"He was very enthusiastic about serving," said Democratic Town Committee Chair Carol Annest. "He has a lot of the knowledge we're looking for, having gone to Newington schools. He has two children in the schools. His wife is a teacher in Berlin, so he has the knowledge as a student and an educator."
Borrup said that his objectives for his run with the Board of Education will be similar to the goals articulated by Superintendent of Schools Bill Collins and other Board members--the completion of district enhancements such as the two middle school STEM academies and aligning curriculum to meet the new Common Core State Standards.
"The two academies will be really engaging experiments for kids that go into it," Borrup said. "I think those are incredibly important to keep Newington competitive in education."
The district just broke ground in construction on Martin Kellogg's biomedical science STEM academy, which is expected to open this fall with an enrollment of 25 students. Plans are also in the works for an aerospace engineering program at John Wallace Middle School. Students who enroll at the middle school level will have the opportunity to continue their STEM education when biomedical and aerospace engineering academies are established at Newington High School.
Right now students are accepted to the middle school programs on a lottery basis, and there will be a total of 50. 25 seventh-graders and 25 eighth-graders, at both Martin Kellogg and John Wallace. Borrup said that he would like to see STEM opportunities expand further, but is not clear yet if and how that would be done.
"The more room we can make for students the better, but I'm not sure what the long term plan is for enrollment," Borrup said.
As for Common Core, Borrup is placing emphasis on teacher training.
"As a district we're responsible for writing the curriculum, and also having teachers deal with the new curriculum," he said. "That requires a lot of professional development."