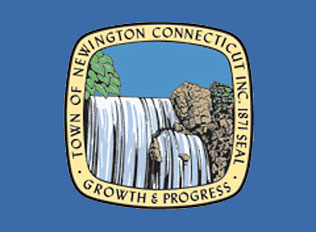 Anest and Byron Sound Off on the State of the State
NEWINGTON - As state House of Representatives candidates Carol Anest and Gary Byron prepare to campaign for the 27th District seat being vacated in November by Sandy Nafis, both aim to curb what they say is an exodus of residents, from both Newington and the state as a whole.
"I see people leaving the town--leaving the state--to retire," Byron said during a phone interview. "My goal is to see people return to the state."
Forty-nine percent of Connecticut residents expressed a desire to move out of state, according to a Gallup Poll published in The Connecticut Post in April.
For both candidates, the issue is one that branches off into a multitude of other problems--unemployment, higher education affordability and taxes, amongst others--that they hope to address.
"In order to maintain residents in the state we need to have jobs, and competitive jobs to keep them here," Anest said.
As of April, Connecticut's unemployment rate stood at 6.9, an improvement compared to last year's state Department of Labor-reported 7.4, but still among the highest out of all 51 states, according to the U.S. Bureau of Labor Statistics.
"If we don't change, we're going to be a state of two classes: The rich and the low income households," Byron said.
Part of that change needs to be a reduced tax burden on residents, Byron said.
"Connecticut is the most expensive state to live in," he said. "We have one of the highest tax burdens in the nation."
Connecticut, with a $2,381 property tax per capita, actually topped a Bloomberg news list published on MSNmoney.com for states with the highest taxes.
"Young people are leaving because they can find a better deal elsewhere," Byron said. "We need to make Connecticut more taxpayer and job creator friendly."
Initiatives like the First Five Program, a tax incentive program to keep big companies like ESPN and NBC Sports in-state, did not help Connecticut residents with the former, Byron said.
"These companies don't need a billion dollar tax incentive," he said. "My proposal would have been to use that money to lower taxes for everyone else and pay our multibillion dollar debt that's hurting our economic competitiveness."
While more needs to be done to reduce taxes, programs like First Five can help to address unemployment, Anest said.
"I think job growth is important and that would help keep Connecticut residents here," she said. "I think what they were trying to do is keep companies here so we can employ our workforce."
Both candidates agree that expanding opportunities for future members of the workforce to obtain a higher education needs to be a priority, as well.
"As a working mother trying to help her son pay for college without him incurring a huge debt, I think it's very important," Anest said.
Anest said if she ends up in Hartford, she would like to examine what other states have done to alleviate the burden of student debt.
Byron said he supports state aid for higher education, but only if it is administered to ensure that students benefit directly.
"Giving more money is fine, as long as schools are doing their part," he said. "Give the money to the students to offset tuition. Don't give it to the administration. They just gave themselves a big pay raise. That's not the intent of our tax dollars."
And, of course, both candidates are looking locally, particularly at economic development as it pertains to the Connecticut Fast Track Bus Way, which will put two stops in Newington.
Both said that they would like to see commercial and industrial development, but Anest suggested trying to draw an influx of biomedical research companies first.
"This will be a feeder route from UConn," Anest said. "This is the perfect opportunity for us to grow on that. "Let our residents work in town instead of them commuting out."
Once that's in place, commercial development is the next logical step, she said.
"Once you bring people into town, then you need them to stay and shop," Anest said.
Byron, who shared Anests' vision regarding bioresearch facilities, suggested also using the area as a site for satellite offices for companies like Travelers and Aetna, as well as hospitals.