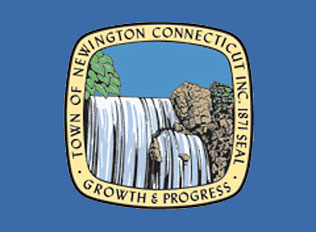 BOE Budget Surplus to Cover Technology, Maintenance
NEWINGTON - A $516,000 surplus from the Newington Board of Education's health benefits fund will be transferred as additional funds to cover technology and maintenance costs, said Superintendent of Schools Bill Collins.
"I try to put as much money I can into technology," Collins said. "Technology and maintenance are the two biggest areas that are usually cut."
The transfer was made at the Board's May 28 meeting.
"These are routine, scheduled transfers that are made twice a year," Collins said. "So the board just had to take action to transfer the money."
Only the board had intended to do it back in the fall, said Lou Jachimowicz, chief finance and operations officer for Newington Public Schools during the meeting.
"How was that overlooked and not brought to us in a timely manner?" said Board of Education Chair Marc Finkelstein during the meeting discussion. "I would just say hopefully that doesn't happen again."
Surplus funds are typically transferred in October or November and then again in May. Collins said that the use of the health benefit funds for technology purchases was discussed in the fall, but the move was never made.
"I recommended it back in November, but we never did the transfer," Collins said over the phone. "We had thought we did the transfer, but in reality we hadn't."
If any money had been transferred in the fall, it would not have been all of it, Jachimowicz said. The technology account would have had a $120,000 credit, he said.
"It looked like we were transferring a lot now," Collins said. "If we had transferred some of it back then, the normal transfer doesn't look as shocking."
The $516,000 credit is leftover from last year, Collins said.
"Typically we try to run it over to the following year to help out with the following year's budget," he said over the phone.
And this year they needed it, Collins said. The budget process left the Board of Education with just a little over $1 million for technology, he said.
"We needed roughly $4 million in the technology budget to fund it the way it needed to be funded, and we were at less than $2 million," Collins said. "This transfer put us just over $2 million."
That will likely go primarily toward pushing the district further to the Board goal of providing a Lenovo laptop for every student in two grade levels, he said. During the budget process, $332,000 worth of funding for this purpose was removed.
"We're not going to make that target, but we're going to buy as many as we can," Collins said.
Collins and the Board have traditionally relied on health benefit savings to fill the gaps in the district's technology budget. How much is set aside for health benefits is determined by recommendations from the Town Council, with surpluses coming when people manage to stay healthy, Collins said.
"If a lot of people get sick, obviously there's less money," he said.