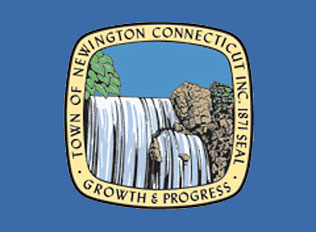 Indians Volleyballers Await State Coaches' Poll
NEWINGTON - Three weeks ago, the Newington High School boys' volleyball team was crowned the Class M State Champion, and the players cleared every hurdle to get there with authority.
The team had only one loss--to Cheshire High School--on the year and swept every opponent from May 7 through the state tournament finals, but a few days after taking the title, Indians head coach Curt Burns had one last piece of unfinished business: The annual end of the season coaches' poll.
"I think we made a pretty good case for ourselves to be the number one team in the state," Burns said.
He might be right, but Burns and his team are still waiting to find out, because almost a month after the Indians took a 3-0 win over Oxford High School in the finals, a coaches' poll has not yet been released. Burns has not ruled out the possibility that there won't be one this year, because it wasn't conducted in 2012--the last year Newington won.
"I don't know if it's a curse we have or what," Burns said, jokingly. "They don't seem to want to do a poll when we win."
But what does a poll mean, anyway, when you have the results on the court to prove a team's dominance? Well, for Burns, it's about deciding the classic debate over which state champion--from Class M or Class L--deserves the title of best overall.
And Newington has played, and thrived, in both divisions while a fluctuating student population has pushed them back and forth between the two over the years.
"A lot of people say Class L is better because larger schools should have a larger talent pool to pull from, but volleyball is a sport where you can have a small school and be dominant," Burns said.
A poll taken in late May had Newington behind only Ridgefield in the state rankings. Back then, the Tigers hadn't lost, while the Indians had taken their lone defeat to Cheshire. On CBS Sports' MaxPreps poll, Newington edges Ridgefield to grab number one on Connecticut's list, but Burns would still like a final verdict from his peers.
"One of the problems with MaxPreps is not all of the coaches participate in it," Burns said. "Some coaches don't put the results in as religiously as they should. That being said, I think we re-staked or claim as the number one team in the state, but nothing's official."