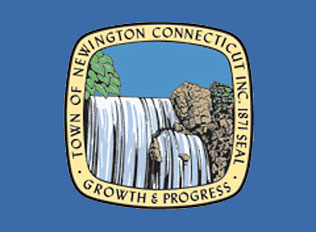 Assistant Principal Appointed at Martin Kellogg Middle School
NEWINGTON - Dr. William C. Collins, Superintendent of Schools, is pleased to announce the appointment of Jason Smith as assistant principal of Martin Kellogg Middle School.
Smith completed his coursework at Central Connecticut State University earning his Sixth-Year Certificate in Educational Leadership in 2012, Master of Science in Educational Leadership in 2005, and completed his Bachelor of Science in Elementary Education magna cum laude with a focus in mathematics in 2003.
For the past year and a half, Smith has served as assistant principal at East Windsor Middle School in East Windsor. In this assignment, Smith was responsible for maintaining a safe and productive learning environment for all students by addressing disciplinary issues, investigating bullying incidents, coordinating student schedules and interventions (academic and behavioral), and overseeing student attendance and 504 plans. In addition, Smith has extensive experience in school climate, PBIS, and with the implementation of the Common Core State Standards.
Prior to his work as a building administrator, Smith taught grades 7 & 8 language arts at Roosevelt Middle School in New Britain from 2004 to 2013. Smith brings a strong academic background in both ELA and mathematics and a proven track record of successful teaching and administrative experiences.
"We are very excited to have him as part of the Newington Public Schools administrative team," said Collins. "Mr. Smith's knowledge of middle school student needs, demonstrated instructional leadership, outstanding communication skills, and strong commitment to middle school age students will be valuable in his transition to Newington."