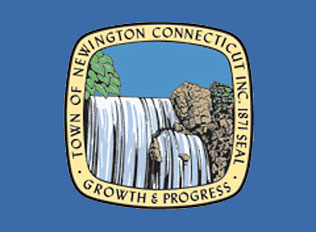 Donation Drive Benefits MS Research
NEWINGTON - As Raymour and Flanigan's Newington store was busy wrapping up its May 29 donation drive to benefit the Newington Food Pantry, manager Chris Roy was already looking ahead to June 21 and the store's fundraiser for multiple sclerosis research.
His goal: Beat the $1,000 in donations the store collected in a separate event to benefit sickle cell research. They did just that, coming in with $1,100 through a combination of raffles and smaller vendors, all of which set up shop for the day at Raymour and Flanigan's Berlin Turnpike store.
Merchants--about 10, according to store manager Mark Gamble--selling everything from handmade soaps, to notebooks and handbags set up tables inside. And then there were the big companies--among them Home Depot, Lowe's, and Guitar Center.
It was the latter that provided the grand prize, an electric guitar. The store sold "easily 400 to 500" raffle tickets in total, according to Gamble.
"I bought at least 40," Gamble said with a laugh. "I didn't win anything. I was trying to win that guitar."
The event also got some help from the New Britain Rock Cats in the form of a raffle basket containing team memorabilia. "Rocky," the iconic team mascot, even hung out at the store, Gamble said.
The Rock Cats donated game tickets for customers who brought in at least nine non-perishable food items at the pantry drive at the end of May.
Multiple sclerosis, or MS, is a condition in the central nervous system. Patients can suffer from vision and speech impairment, limb numbness, loss of mobility, and even paralysis. There are 6,000 MS patients in Connecticut, according to the Hartford-based National MS Society, Connecticut Chapter, which partnered with Raymour and Flanigan for the event as the recipient of the donations.
"We're trying to take on causes that are going to benefit people that really do need help," Gamble said. "It allows us to not just be sales people and not just be in this selling mode. We feel like we're helping the community."