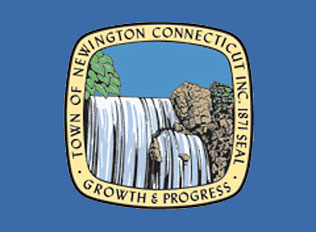 Superintendent Weighs Options for District-Wide Preschool
NEWINGTON - With the exception of a limited admission program for special education students, Newington does not have district-run preschool, and Superintendent of Schools Bill Collins has been thinking long and hard on how to change that.
He's considered putting an addition on Elizabeth Green Elementary School--the smallest grade school in the district. Then there's Ruthe Chaffe, the one preschool in the district that does not house its special education pre-kindergarten program. The building has an unfinished basement that Collins estimates would cost around $900,000 to renovate, due to the likely need of an elevator for ADA compliance, bathrooms and work on the school's driveway.
Collins was weighing these options several months ago and for now, that's all he can really do.
"We know that universal preschool is the answer," Collins said during a reception following the June 5 Evening High School Graduation at Newington High School. "The question is, can we afford it? We have no plans right now because we don't have the money."
Governor Dan Malloy seems to agree with him. An early childhood education bill aimed at opening up public pre-kindergarten seats for 8,000 children throughout Connecticut cleared the state legislative hurdles and funds have been distributed to districts for the purpose of building renovation and paying additional teachers, according to a report in The Hartford Courant.
To cover the former, the state will be doling out $10 million per year for a 10-year period beginning in 2015. The teacher salary funds will come in $10 million expenditures happening annually for 10 years starting with 2016, according to The Courant.
That won't help the situation in Newington, which did not receive any of the funds that came out under the bill, although Collins said that he supports the initiative, citing the issue of the achievement gap and the impact early childhood education is said to have in closing it.
"If [students] enter kindergarten at the same level of readiness, they all have a fighting chance," Collins said.
The need is everywhere, but it's just that in some districts, it is greater than in others. Wethersfield Superintendent of School Mike Emmett did not see any additional funding from the bill, either. Amongst the early childhood education aid recipients were Hartford, Bridgeport, and New Britain, he said.
"As you can see by the districts that got it, they were focused on areas where the socioeconomic situation isn't so great," Emmett said. "They looked at the access to quality preschools."
If the achievement gap is any indication of education opportunities one has prior to starting kindergarten, the difference between towns like Newington and Wethersfield and their less affluent counterparts is an illustration.
In Hartford, for example, 1,395 students--most of the third grade--qualified for free or reduced school lunches, according to the site Data Interaction: Connecticut Mastery Test (CMT) 4th Generation. Newington, on the other hand, had 64 third-graders eligible for the program.
With the Common Core State Standards-prompted Smarter Balanced Assessment already on its way, the CMTs have seen their last days, but for now they have been used to measure what is known as the achievement gap.
For third-graders, Newington and Wethersfield had 67.9 percent and 60.9 percent, respectively, reading at "goal" level. Hartford had 31.6 percent reach that benchmark. In math, 73.1 percent of Newington third-graders hit goal, while in Wethersfield it was 66.2 percent, compared to Hartford's 30.2 percent, according to Data Interaction.
It's better in some places, but the need to level the playing field for students with financial struggles is felt everywhere. In Newington, 54.2 percent of students receiving free or reduced lunch came in at goal level on CMT math, compared to 77.6 percent of those not in the program-in 2013. In Wethersfield, it was 42.3 percent for free and reduced lunch students versus 71.5 percent of those not enrolled in the program.
Wethersfield has a preschool program that serves 75-80 special education and "typical peer" students, but it is an opportunity that no district can have too much of, Emmett said.
"I think the need [in Wethersfield] is there," he said. "I serve 80 students and I'd love to be able to serve more. I look at it as there's only so many teachers."