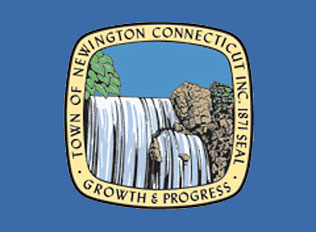 Newington Unified Sports Teaches More than Athletics
NEWINGTON - If there is any testament to the journey participants of Newington's Unified Sports program take, for Director Seth Greenberg it's in the development of individuals like Merkiet Cameron.
Cameron, as Greenberg put it, was able to "score at will," but as he progressed through his four-year journey at Newington High School, he found that even he had a lot to learn through Unified Sports--the Special Olympics program that branches out through school districts nationwide.
For Cameron, it was evolving from an offensive threat, to an all-around team player, a transformation that represents an even greater life lesson, Greenberg said.
"He was the Oscar Robinson of our team," Greenberg said. "He had a triple-double every game. He did everything well. That's how he matured. He understands now, the concept of being selfless."
Sports can impart a plethora of life lessons on anyone, but for those who, for most of their lives, have been fighting an uphill battle, those lessons go an even longer way. And that's what Unified Sports is about, said Newington High School Athletic Director Chris Meyers.
"This program is life altering to all students that partake," Meyers said. "It's social integration to promote equality and acceptance. This is a much greater than just a program for sports."
When Greenberg started as a coordinator with Unified Sports in 2004, the program only had eight participants, including "partners"--student volunteers that play alongside the Unified athletes.
"That was at most on a given day," Greenberg said. "Now we have well over 40 students signed up. It's grown by five times the amount of students."
In Newington, Unified covers soccer, basketball and track and field. There are five levels that athletes can be placed in and teams hold regular practices.
Then there are the competitions-events that are sporadic but have served as milestones for Newington's version of the program. On March 22, the Unified Sports basketball team took the court for a Girls CIAC State Tournament Final halftime matchup at Mohegan Sun.
"It was an experience for our kids to be able to play on a professional court in front of thousands of fans," Meyers said. "It was a testament to their hard work."
Greenberg lists it amongst the highlights of his 10-year run with Unified.
"It was a wonderful experience under the bright lights," he said. "Just to see the kids performing and having the success that they were having was fantastic."
Two months later, Newington High School would host a track and field meet--the largest event Unified Sports has ever held. They made history, but that's something Newington's program has had a habit of doing since its onset.
Elizabeth Green Elementary School has the longest running Unified program in the state, which makes it the oldest in the country, as Connecticut was the first to offer it in its schools.
As for the future, Greenberg hopes to see Unified expand further to offer a greater variety of sports, but the measure of its success has, and always will be, in the impact it has on its athletes, he said.
"For the athlete it's more about convincing them that they're capable of doing whatever they set out to do," Greenberg said. "It's not about being the best player. You just need to go and compete and do your best."