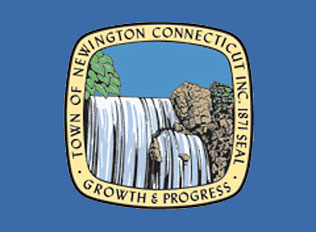 Elizabeth Green Elementary Welcomes New Principal
NEWINGTON - Like other schools in the district, Newington's Elizabeth Green Elementary School is preparing for the start of the approaching academic year, and it will have a new principal leading it along in that process.
James Marciano, a former assistant principal in the Stratford Public Schools system, has been appointed by Superintendent of Schools Bill Collins to fill the vacancy at Elizabeth Green, and as of July 26 he has been at work.
"What we were looking for was someone who had building level administrative experience," Collins said. "We were also looking for somebody who has experience in a diverse community and Stratford is certainly more diverse than Newington."
The latter was emphasized in the search particularly due to Elizabeth Green's location.
"Elizabeth Green is right on the Hartford border, which is why many of our open choice parents choose to go there," Collins said. "Also our children with special needs really require special care. It's a lot of moving parts. It's a small building, but there's a lot of diversity."
Elizabeth Green had 24 open choice students as of the 2012-13 school year, according to the state Department of Education. English language learners make up 3.4 percent of the student population, while 8.6 percent come from homes where English is not the primary language.
Just over 24 percent, or 74 students, qualify for free or reduced lunch, according to the Department of Education. More than 15 percent of the population was classified as having a disability.
While he understands that outside circumstances can leave students starting behind, Marciano says that an educator's goal should not change.
"There are going to be kids that come from all walks of life, like poverty," Marciano said. "Our job is to take them from where they are, and take them to that higher place. They have some difficulties, but we're going to put the pieces together and make them successful."
He quotes Carol Dweck, author of the book Mindset.
"Everyone is capable of greatness if you expect it of them," he said.
If his three-year tenure in Stratford has taught him anything, it's that while you don't want to change the goal, how you reach it needs to vary from student to student.
"It's not always going to be the same strategy," Marciano said. "What works with one student's not going to work with another. It's getting down to individual students--how they best learn and trying to reach them."