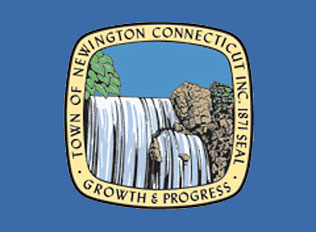 Striking Healthbridge Employees Allowed to Return
NEWINGTON - Striking HealthBridge Nursing Home employees are to be allowed to return to work under current labor contract conditions, a three-judge Second Circuit Court of Appeals panel ruled on Wednesday.
The court denied HealthBridge's bid for a stay of a Dec. 11 injunction mandating that the company's workers be offered their jobs back. Almost 600 HealthBridge employees have been on strike since July over benefit-slashing labor contract reforms and a contentious negotiation process.
"It's a huge step forward, and an expected one," said Deborah Chernoff, Communications Director of the New England Health Care Employees Union. "We're certainly gratified but not surprised. This justifies the position we had before--that HealthBridge has not been bargaining in good faith."
The National Labor Relations Board is still taking HealthBridge to court on charges of labor practice violations for last December's lockout of Milford workers and the company's decision to terminate negotiations and move forward under a new contract before the strike began, amongst other issues. That trial is expected to resume in February.
The court's denial provides relief to workers who have been striking without a salary and benefits since the summer, Chernoff said.
"You can't wait for every step of the legal process," she said. "By the time we get to the end of that, it could be years from now. "It prevents [HealthBridge] from using that delaying tactic."
Contract revisions proposed, and later imposed, by HealthBridge included reduced hours, a 50 percent cut in the number of sick days, higher health insurance deductibles, and the elimination of an employee pension system in exchange for a 401K retirement plan, among others.
A 2 percent annual wage increase and one-time 4 percent raise as compensation for benefit changes were part of a final offer the company made in April. HealthBridge has cited higher healthcare costs as reason behind what prompted the adjustments, and has called the union's bid for a restraining order "an abuse of injunctive powers."
"We are disappointed that the U.S. Court of Appeals for the Second Circuit has decided to deny HealthBridge's petition to stay the December 11, 2012 U.S. District Court's decision pending further consideration by the Second Circuit," said HealthBridge spokesperson Lisa Crutchfield in a press release issued Wednesday. "We will review the decision and weigh our options."
HealthBridge has alleged that resident name tags were incorrectly placed, causing confusion for members of the replacement staff that are unfamiliar with the patients. The company cited testimony from Lorraine Mulligan, who, with 25 years of experience in nursing, was brought in by HealthBridge to assess the impact of the strike on patient safety in its Newington, Danbury, Westport, West River, and Stamford facilities.
According to Mulligan's testimony, the nameplates of 14 residents with dementia were swapped, creating the risk that a member of the replacement staff might inadvertently administer treatment to the wrong patient. Residents who suffer from dementia are often unable to identify themselves, she said. HealthBridge has blamed striking employees for the mix-ups, claiming that an injunction mandating their return poses a safety risk to patients.
Although the allegation has been made, a thorough investigation has yet to be conducted, Chernoff said.
The company has, however, encouraged striking workers to "cross the picket lines" and return to the job, Second Circuit Court of Appeals Judge Robert Chatigny noted in making the ruling. These statements contradict HealthBridge's allegations, Chatigny said.
"That makes no sense if they honestly believe that workers acted in the way they allege they did," Chernoff said.