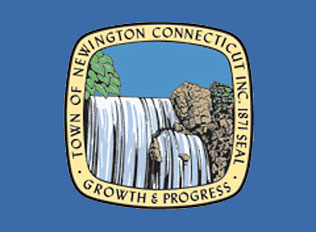 Rocky Hill Asks Newington for Help Passing Bill
NEWINGTON - As Rocky Hill fights for a restraining order that would delay the state's transfer of inmates and mental health patients to a private facility that sits within close proximity to town residences, it is asking Newington for help.
Rocky Hill Mayor Anthony La Rosa sent a letter to the Newington Town Council, urging members to join them in pushing along Bill 767, a law that would prohibit the transfer of inmates, as well as mental health and addiction patients, to a private residential facility without local permission. The letter was presented and discussed at a meeting last Tuesday night, Feb. 12.
"There are a lot of people uncomfortable with the location, [which is] adjacent to residences," said Newington Town Manager John Salomone.
Uncomfortable might be an understatement. The transfer, which has drawn fire from Rocky Hill residents, would house the inmates and patients in a facility that is less than 125 feet from the nearest private residence. Rocky Hill's town attorneys filed a request for the injunction Dec. 3.
Inmates can be paroled for "the sole purpose" of being transferred to closed private nursing facilities, according to LaRosa's letter.
The proposed amendment calls for a site approval process that includes input from local residents, an impact and public safety assessment from an independent third party, and the exclusion of individuals convicted of "serious felonies" from transfer eligibility to private, residential facilities. The law would also require that alternative sites be considered and that the local governing body approve the move.
"This is something we should support," said Councilor Myra Cohen. "The state should not be doing these things without local approval."
If Bill 767 is passed, it would make it "impossible" for the state to make such transfers, which otherwise would be exclusively a zoning issue, because it would be unlikely that a town would approve of having such a facility in its "backyard", said Councilor Terry Borjeson.
Rocky Hill officials said they were blindsided by the decision, which they did not learn of until a press conference announcing plans.
"The state did not do a good job communication-wise, trying to sneak it under the radar," Borjeson said.
Borjeson did, however, attempt to quell the sense of alarm that has resonated throughout the Rocky Hill community since the state voiced its intentions, pointing to the fact that the inmates and mental health patients are elderly.
"They're about ready to die," he said. "They're not really a threat to anyone."
Later last week, Borjeson said that he wanted to make it clear that he is sympathetic to Rocky Hill's fight, despite his remarks regarding he proposed amendment.
"I applaud them for putting the legislation in but it needs to be modified to be less stringent," Borjeson said. "They're trying to protect their town and I don't blame them for it."
Deputy Mayor Scott McBride suggested bringing a legislator from the state to discuss details of the plan so that councilors can learn more before making a decision as to how to proceed with the proposed bill.
LaRosa could not be reached for comment.