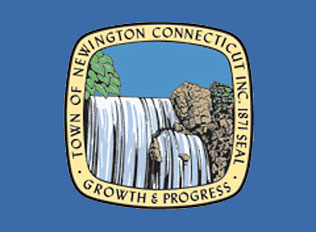 Elderly Housing Consultant Grant Denied
NEWINGTON - Newington has been looking for ways to create more affordable housing opportunities for its seniors since last year, and a grant application to Housing and Urban Development (HUD) to hire a consultant to advise officials on the tentative establishment of an overlay zone came up empty.
Now the Town Council is exploring other options, one of which is to pick the brains of Housing Connections of Connecticut, a state Housing Finance Authority-funded program that aids cities and towns in all steps of the process of planning for and laying the groundwork for the development of affordable units.
"Affordable housing should be done by the community in terms of the way they want it done," said Pat Spring, director of community development for Housing Connections of Connecticut, at last Tuesday's Council meeting.
That's why one of the first steps in the program's consulting process is to work with municipalities to help them decide how they want to organize a local committee--Newington can form one with town officials or residents--to steer the project, Spring said.
"Our program is happy to work with the town and the residents of the town, if you want to go forward," she said to the Council.
Housing Connections of Connecticut is working with 600 units of affordable housing throughout the state, according to Spring.
"The organization made sense because the affordable housing has been for everyone, but it's seniors that were our focus," said Councilor Terry Borjeson, who had suggested that the town go to the program for advice.
While a recent New Haven Register article reported a state-wide shortage of affordable housing, by 86,000 units for those just under the median income and 90,000 by those 30 percent below, in Newington the problem is twofold. While affordable units came up in discussions last year, the town has been working primarily to add to what has been a scarcity of opportunities for seniors forced to move from their homes to continue living in Newington.
The state Department of Social Services projected that Newington's population of those over 60 will number 9,807 by the year 2025--part of a continued increase that will stretch over the next 25 years, according to Diana Stone, director of the Newington Senior and Disabled Center.
Not that it's been easy as it is--while inconsistent application requirements and lengthy waitlists have made navigating the process from one private development to another challenging, the New Haven Housing Authority capped its waitlist at 70 people, Stone said last year.
The HUD grant, worth $20,400, would have allowed the town to hire a consultant to advise in the logistics of an overlay zone in which TPZ regulations are waived to allow for the construction of more housing units as to create an incentive for contractors that would be able to build a higher volume in exchange for making a percentage affordable for seniors. The town would have looked to make 20 percent of the units "affordable", with the remainder at market value.
Newington was denied the grant because HUD said that the town is not allowed to restrict its use to just senior housing.