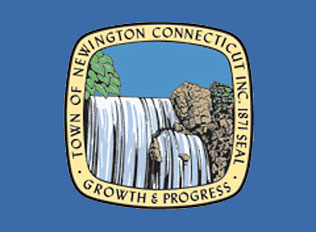 Town Amends, Renews Ambulance Contract
NEWINGTON - The Newington Town Council opted to renew an ambulance contract with American Medical Response (AMR) with one slight change--the stipulated compliance rate of 95 percent has been reduced to 93 percent.
"It's still an adequate response time," said Newington Town Manager John Salomone during the Nov. 26 Town Council meeting, when the contract was unanimously approved. "It's within the parameters."
The new benchmark reflects how often AMR met required response times for both situations deemed life threatening, and non-emergency calls. Ninety three percent of emergencies were met within nine minutes, while AMR did not take more than 15 minutes, with traffic considered, for nonemergency responses, according to AMR representative Scott Woods, who gave a presentation at the meeting.
"We're not really dropping the standards," said Mayor Stephen Woods during the discussion. "The standards were not achievable."
AMR fielded around 3,400 calls out of Newington this year, according to Woods.
"[For] the call volume, [standard response times] were more achievable around the 93 percentile," Woods said.
The contract, which will not cost the town any money, was renewed between Newington and AMR through the Newington Volunteer Ambulance Corps, an independent nonprofit. AMR covers ambulance duties for NVAC from 6 a.m.-6 p.m. on weekdays.
Volunteers for the NVAC are on duty 6 p.m. to 6 a.m. on weekdays and for 24 hours on weekends and holidays. Under the new contract, paramedic services will be provided by AMR for 24 hours a day, 7 days a week, for all 52 weeks of the year.
"We're an interesting hybrid between for-profit and nonprofit in this town," Salomone said. "It works."
Newington had a zero cost contract with AMR from 1999 to 2012, according to Councilor Clarke Castelle. The last two-year agreement promised an automatic renewal if the compliance rating benchmark was met. The new 93 percent standard, if met, will guarantee another renewal in 2015, Castelle said.