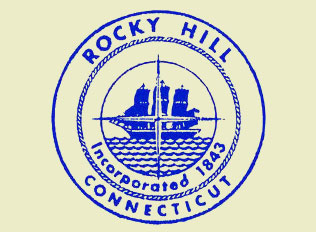 Rocky Hill Organization Holds Prom Day for Adopted Teens
ROCKY HILL - For many girls, a memorable point in their teenage years is picking out a dress and getting ready for the prom with their mother. Through its "Avenue of Dreams" program, the Connecticut Association of Foster and Adoptive Parents (CAFAP) is making that memory possible for girls with foster and adoptive parents.
CAFAP is a non-profit located in Rocky Hill that provides training and advocates for adoptive and foster parents and chidlren. In March, approximately 100-150 foster and adoptive girls ages 15-18 statewide will take their pick out of hundreds of donated dresses at a prom-inspired day, joined by their foster, adoptive or legal mothers. The girls are provided with free makeovers and select from the dresses, shoes and accessories. During the event, they attend a motivational workshop about fulfilling their dreams and receive a portrait taken by a professional photographer and a gift bag filled with new makeup, hair and body products.
"It is a day of magic and inspiration," said CAFAP Executive Director Margaret Doherty in a press release. "The girls transform into smiling, glamorous and self-assured young women when they pose before the cameras. Everyone has fun."
The purpose of this fourth annual event is to provide an event for the teens, some of whom would otherwise not be able to attend a prom, to engage with their foster and adoptive mothers.
"Some of them are teen moms, some have physical disabilities, all of them are adopted, in foster care or are in group homes," said CAFAP Outreach Coordinator Kareemah Muhammad, adding the event is also attended by CAFAP liaisons who work with the families. "It's to let them know that their family loves them and that our organization supports them."
More than 400 dresses have already been collected for the event, and CAFAP is holding its Avenue of Dreams Prom Dress, Makeup and Accessory Drive through Feb. 28. Donation items include new or gently used prom or bridesmaid dresses, shoes, accessories and new makeup or body products. Muhammad stressed that the organization is in particular need of shoes in any size that are prom-appropriate, including flats. A cleaner in Wallingford has volunteered to clean the dresses at no charge. CAFAP is also seeking service providers from the hair an makeup industries to provide makeovers during the event.
Donations can be dropped off at the CAFAP office located at 2189 Silas Deane Hwy., Rocky Hill, and at participating dress drive holders statewide. For more information, please call Muhammad at 860-258-3400 or visit
www.cafap.com
.