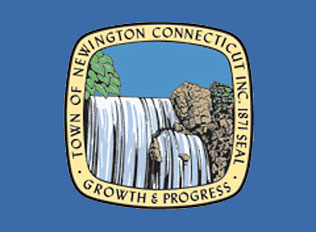 Town Hall Projected Renovation Costs Higher than Expected
NEWINGTON - Members of the Town Hall Building Committee have been hoping to hold a referendum for a proposed Town Hall renovation project that will move the existing Mortenson Community Center to a new location on the Willard Avenue side of Mill Pond, but budgetary complications that recently surfaced might make this a challenge.
The committee just received the cost estimates for renovating the existing building from architectural firm Kaestle Boos and it's just less than double the $11.1 million that was originally projected, according to Deputy Mayor Clarke Castelle, who chairs the committee.
The Council is trying to keep the project's total costs from exceeding $20 million, with a threshold for soft costs at $2 million.
"It's really disheartening," said Town Councilor Terry Borjeson at last Tuesday's Council meeting, during which Castelle made the announcement. "Two years ago I thought we'd be at referendum this January."
Although Kaestle Boos did not give specifics as to what each component is expected to cost, their rough estimates attribute the projected figure to expensive asbestos abatement and the addition of an interior hallway overlooking the redesigned courtyard, Castelle said.
But the projection is not being attributed to any one factor at this time, Castelle said.
"The economy's improved, so contractors aren't nearly as aggressive with their bids," he said.
Another issue is office reconfiguration. While coordinating that around non-load bearing walls to reduce costs was the original plan, the architectural team now believes that those same walls may be partially load bearing, Castelle said.
For now, the architectural and construction team are going back to the drawing board and will return to the committee in three weeks with revised estimates and "less expensive alternatives."
"I'm hopeful that in three weeks, there will be a realistic design that we can afford and, if not, we have some tough decisions to make," Castelle said.
The current design plan calls for a reconfiguration of Town Hall for a single entrance off of Garfield Street that allows easy access to government departments, additional office space, and an upper floor hallway, where the Board of Education offices are located, that overlooks an atrium-style courtyard, amongst other changes.
"I think we're just simply back to square one," said Councilor and Building Committee member Myra Cohen. "What we've lost is time, but we have to do it right."
Mayor Stephen Woods seemed less worried about the higher cost estimates.
"I can't tell you I'm surprised," Woods said. "It's like shopping for a car--you might start in the Mercedes department and then get kicked down to Chevy or Ford. You have to say, 'Well that would have been nice, but we only have so much money.'"