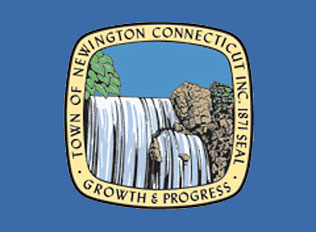 HealthBridge Granted Rejection of Labor Agreement
NEWINGTON - U.S. District Court Judge Robert Chatigny may have held HealthBridge Management in contempt of court--a decision that mandated that it abide by conditions in the former labor contract at the nursing homes it runs in Newington, Danbury, Milford, Wesport, and Stamford--but a bankruptcy court in New Jersey has other ideas.
The U.S. Bankruptcy Court of New Jersey, where the company successfully filed for Chapter 11 bankruptcy for the five nursing homes, granted HealthBridge a permanent rejection of the expired labor agreement Feb. 3, according to a press release distributed by Ed Remillard, a spokesman for the centers.
"The centers are deeply gratified that the court has recognized the necessity for the permanent rejection of the expired collective bargaining agreements," Remillard said in the emailed statement. "It was with great regret that the centers filed for bankruptcy protection, but the stark reality is that they are not economically viable under the terms of their expired contracts. Throughout the past 11 months, the centers have continued to make the excellent care and safety of the centers' residents their top priority, and today's ruling is a critical step in the centers' pursuit of its efforts to reorganize and emerge from bankruptcy."
The bankruptcy court's ruling comes as the latest chapter in a saga that began when HealthBridge halted contract negotiations two years ago and impose changes that included a reduced work week, from 40 hours to 37 due to the elimination of paid lunch breaks, a 50 percent cut in sick days, higher health benefit deductibles, and a switch from HealthBridge's former employee pension plan to a 401K.
What followed was a strike by more than 700 employees represented by the New England Health Care Employees Union, District 1199, which ended when the U.S. District Court ordered that the workers be offered their jobs back under the former contract conditions while the National Labor Relations Board fought out a lengthy court process with HealthBridge over the lockout, amongst other alleged labor violations.
HealthBridge went back to bankruptcy to temporarily suspend the imposing of the former conditions, an order that was continued indefinitely through a series of extensions. The union scored a victory when Chatigny handed down the contempt of court ruling, which mandated that the management firm reinstate the agreement, as well as provide back pay and benefits with interest, but the bankruptcy court has moved to nullify it.
"We are not at all surprised by this latest short-sighted and unjust opinion coming out of New Jersey bankruptcy court," said David Pickus, president of the New England Health Care Employees Union, District 1199, in an emailed statement. "It continues the employer's outrageous manipulation of bankruptcy 'protection' for businesses at the expense of nursing home residents, workers and all of us, as taxpayers, who foot the bill for HealthBridge's huge legal fees."
Pickus added, "We have full confidence that the Labor Board and the U.S. District Court Judge will not permit this unjust situation to continue, but will affirm that HealthBridge is in contempt of court, and must reverse these destructive changes."