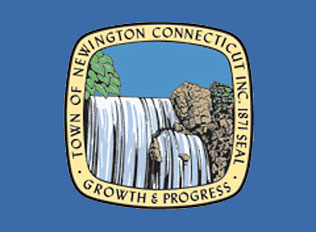 Architects Given More Time for Alternative Town Hall Design
NEWINGTON - The Newington Town Hall Building Committee is going to have to wait a little bit longer for a proposal from the construction and architectural teams on how they are going to get a town hall renovation cost, currently double the size of what was expected, back under budget.
Monday's Building Committee meeting has been delayed until March 17, at least, in order to give personnel from Kaestle Boos, as well as construction managers, more time to prepare an alternative design, Committee Chair and Deputy Mayor Clarke Castelle announced at last Tuesday's Town Council meeting.
"The architect and construction manager, after making some pretty radical changes to the design, still couldn't come up with enough savings to get it under budget," Castelle said later last week. "They're going to have to go back and look at every item. There are no promises that they'll be ready for March 17."
While the committee has yet to meet regarding proposed design changes, ideas include an altered schematic for the courtyard-a project component that calls for turning it into an atrium. The tentative alternative right now is to do away with a full atrium and have an interior walkway below an inside hallway on the Board of Education floor of the building, Castelle said.
"That would save us a lot in structural steel," he said. "But it was not enough--their estimates [at the last meeting] were double what we budgeted."
Then there's the proposed new entrance, which was originally planned to allow community access off of Garfield Street. The architectural and construction teams are now suggesting that the committee keep the current entrance, but with single access to all town departments through the courtyard, Castelle said.
Of course, none of the proposals are final, Castelle emphasized.
"It would have been nice to see the plans," he said. "But there was no point if it didn't bring it under budget."
During a Building Committee meeting held a little more than three weeks ago, the costs of renovating the existing town hall building, just one of two components of a proposed project that looks to move the Mortenson Community Center to a new location on the Willard Avenue side of Mill Pond, would cost twice as much as the $11.1 million projected for that piece.
The committee is trying to keep the project's total costs from exceeding $20 million, with a threshold for soft costs at $2 million.
Although Kaestle Boos did not give specifics as to what each component is expected to cost, their rough estimates attribute the projected figure to expensive asbestos abatement and the addition of an interior hallway overlooking the redesigned courtyard, Castelle said.
Another issue is office reconfiguration. While coordinating that around non-load bearing walls to reduce costs was the original plan, the architectural team now believes that those same walls may be partially load bearing, he said.
The Committee has had its sights on a spring or early summer referendum for the project, although Castelle has admitted that that is becoming less likely.