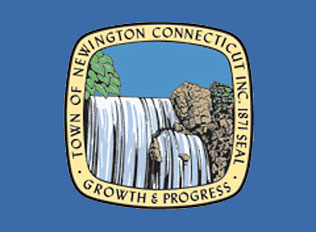 Town Hall Project Estimate Back Over $30 Million
NEWINGTON - The soft cost estimates for a proposed Newington Town Hall renovation project are in, and the Town Hall project Building Committee is looking at an additional $3.5 million.
Town Manager John Salomone presented the numbers to committee members at their meeting in the Council Chambers last Monday, April 8. Two weeks ago, the committee saw a reduction in the project's projected hard cost budget, from the overrun-driven $32.3 million to $26.6 million, but the latest additions will bring it to just over $30 million.
There is a silver lining, however. The amount budgeted for contingency on construction for both the Town Hall and a proposed relocated Mortenson Community Center is on the high end at this stage of the project, but those figures are expected to come down, said Ed Moriarty of Downes Construction Company.
"We typically carry a 10 percent contingency at the start of the project," Moriarty said. "Later it will come down to about 7.5 percent and by construction it'll be down to 5 percent."
The contingency is currently at $1.37 million of the total $17.8 million in construction costs for renovating the town hall and restructuring the building's courtyard.
If the committee continues ahead with putting a new community center on the Willard Avenue side of Mill Pond Park, the construction contingency will be less because new buildings do not carry the same volume of risks--structural conflicts and unexpected hazardous substances--that comes from renovating an existing facility, Moriarty said.
The $8.8 million construction budget for the proposed community center carries a $569,852 contingency, according to figures presented by Moriarty. This is 8 percent of the $7.1 million of the portion budgeted as construction.
One thing that is not expected to come down is inflation related to construction costs. In fact, that will probably rise over time, Moriarty said.
"Construction costs don't stay stable," he said. "We're in a slightly inflated period now. We've had some bad times in construction. As soon as things get better, prices seem to spike because people are trying to make up for that [bad] period."
"So the faster we move this project along, the better off we'll be," said Building Committee Chair Clarke Castelle.
Committee member Myra Cohen expressed concerns as to whether or not the project should be moving along at all.
"Originally, we were told we're looking at an $18 million project," Cohen said. "Now we have $30 million. We end up down the line, pushing back all these other projects."
The soft costs presented at Monday's meeting include $1.63 million in post-referendum design fees--$1.07 million for the town hall and $485,820 for the community center. A 5 percent design contingency, or $77,800, is also included in that figure.
Other soft cost components are for a geotechnical consultant, an environmental remediation and abatement consultant, a financial advisor and poll workers and ballots for the referendum process. There are also expenditures for furniture and other equipment for both the new recreation center and town hall.
Salomone has budgeted $1.68 million of the soft costs as pay-as-you go expenditures. The rest will be bonded, he said.
"Fixed assets like equipment do not have the useful life of the building, so you might be replacing that before you have it paid off," Salomone said.