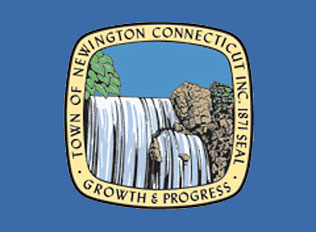 Officials Look to Development for Grand List Growth
NEWINGTON - Newington Mayor Stephen Woods and other Town Councilors have been looking to economic development as a means to grow the Grand List and ease the tax burden on residents without cutting services, but that is going to become more and more of a challenge in later years, Woods said at the final budget meeting April 8.
The Town Council just passed a $110 million 2014-15 fiscal year budget, up 3.8 percent from last year's $106 million. As taxes increase each year due to inflated costs, the Grand List needs to grow with it, Woods said.
"If we can't find a way to grow our Grand List, we're going to have to find a different way to be able to afford this," he said.
Adding to the Grand List is Economic Development Director Andy Brecher's job, and he, too, sees tough times ahead in this regard.
"Newington, like most mature communities, has a perpetual challenge of growing its Grand List," Brecher said. "The reason that's a big deal is because there are a lot of built-in costs that grow."
Union contract-mandated compensation increases, medical costs and supply price inflation are just a few areas that will drive a budget up, Brecher said.
The problem with looking to the Grand List as a way to mitigate the costs is that Newington is short on room for new construction, he said.
"For the most part, it's going to come from redevelopment because we don't have a lot of space for new development."
Not only that, it will take a lot of it in order to actually have a meaningful impact, according to Brecher. Last year, the town saw $25 million in new construction, he said.
It might sound impressive, before one weighs it against Newington's current $2.5 billion Grand List, which means last year's development only equates to 1 percent of that. And that was a good year--the town has seen anywhere from 1 percent to 0.5 percent in Grand List increases, Brecher said.
Another problem is, even when Newington hits that 1 percent, it doesn't, he said. That's because you have to account for factors that are simultaneously reducing the Grand List as the town is adding to it.
The same year Newington saw $25 million in new construction, the Grand List suffered a $12.5 million loss through demolition and depreciation, according to Brecher.
"Not only do you need new growth, but you need growth to offset the reduction," Brecher said. "So now instead of 1 percent, you need 2 percent."
At a Town Council meeting Dec. 10, Brecher presented a list of his top economic development priorities. If there is one area that Newington has space for some new development, it's the more than 75 acres in the center of town behind the Keeney Manufacturing building, he said.
Brecher and the Town Council also expect the demolition and substance remediation at the former National Welding site, for which the town has been awarded a $2 million grant, to yield redevelopment opportunities.
The town has also brought in consultants to evaluate potential for development at Newington Junction. While nothing has been finalized, there have been talks of possibly constructing an Amtrak station.