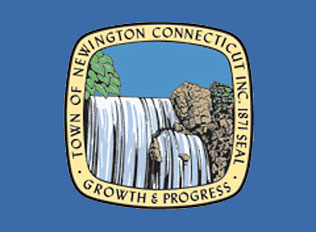 Summer Food Drive Benefits Newington Food Bank
NEWINGTON - Summer can be a slow season for food banks, with staff members and volunteers anticipating shortages as the months slope down from the yearly winter and holiday peak, but on May 29, the Berlin Turnpike Raymour and Flanigan in Newington had two tables stacked with items, according to Manager Chris Roy.
This was the result of the store's food drive, an effort to help restock the shelves of the Newington Food Bank, and Roy considered it a success.
"A lot of people brought in a lot of stuff," Roy said after the event. "That was a nice showing considering we were really only promoting it for four days."
How much stuff is a lot of stuff? Well Roy said that the store had 100 New Britain Rock Cats baseball tickets for the June 5 game to give away. Customers who brought in at least nine non-perishable food items were eligible to get a pair. At the end of the business day, the store only had 40 tickets left.
The minimum of nine items might sound random, but it was anything but, Roy said.
"Nine items, nine innings, and nine players," he said. "Coincidentally, [June 5 is] the Newington Night Out, so it all ties in."
Raymour and Flanigan co-sponsors the Night Out event.
This is not the first community service event the store has held, and it won't be the last. Roy and his staff are already gearing up for a fundraiser for multiple sclerosis research scheduled for June 21. They have not set a specific bench mark, but Roy said that they would like to beat the $1,000 they raised for sickle cell research.
Like those events, the latest one was made possible through collaboration, Roy said. The multiple sclerosis research fundraising effort will involve the sale of raffle tickets, with prizes to be provided by the Berlin Home Depot store.
"We call on our business partners and the New Britain Rock Cats is one of them," he said. "We've been fortunate to have good partners, and that's what makes an event a success."
Newington's Department of Social Services went through some rough months this winter, and it went beyond just the food bank.
"The [economic] recovery takes longer to get to folks that are struggling the most," said Carol LaBrecque from Newington Social Services. "More than half the people we work with are people who are on a fixed income. They're elderly or disabled, so they're not going to get a better job or better pay."
In February, 52 of the department's 103 social work cases were involving individuals over the age of 55, according to its own statistics.
"And their costs do go up, but their income won't go up," said Director of Social Services Karen Futoma.
LaBrecque estimated that the food bank serves around 150 households per month. During the holidays, that number can shoot up to as high as 430, she said.
"We thought it was a worthwhile cause to do--almost as a token of appreciation for their generosity," Roy said.