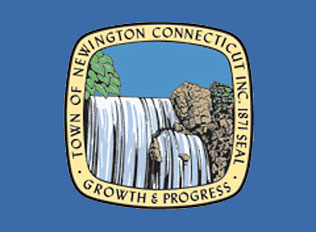 Study Outlines Newington Junction Development Potential
NEWINGTON - A half-mile radius within the area known as Newington Junction is ripe for commercial, industrial and, if the town decides there is a need, housing development, but nothing is set in stone yet, according to a study released by the Capitol Region Council of Governments, (CROG) in partnership with the town of Newington.
The study, which was conducted by the Massachusetts-based Crosby, Schlessinger, and Small Ridge, zeroed in on a portion of Newington Junction that includes Francis Avenue and Day Street to the east and part of Fenn Road to the west. In the center is Willard Avenue, but the Newington Junction Connecticut FasTrak busway station--one of two in the town--has been the focal point of CROG's examination of the area, which has been found to contain 100 acres of developable land, according to Borjeson.
It looks good, but Crosby, Schlessinger, and Small Ridge's report is far from being a definitive plan for the area, Borjeson said.
"It's a little early," he said. "We still have a lot to do in the process. This was just an overview of what's possible."
What's possible is the influx of retail, office buildings, and research facilities, depending on what section of the area you're talking about. The portion north of Francis Avenue, which includes Day Street and Spring Street, is currently zoned as industrial. An area on the west side of Willard Avenue is zoned residential, and the northwest corner of where the street intersects with West Hill Road is designated commercial.
"In Newington Junction you have a lot of different [property] owners," Borjeson said. "There's potential for manufacturing, biomedical stuff, offices, [and] retail, but you have to have a lot of things happen first."
The report suggests zoning changes, and Borjeson thinks that Newington Junction could benefit from re-establishing it under a mixed use designation.
"It gives you a little more flexibility," he said. "If it looks like it's going to be a major battle for developers to get zoning, that's an obstacle."
Bringing the report before the Newington Town Planning and Zoning Commission will probably be one of the first steps in the process, according to Borjeson. Both he and Newington Economic Development Director Andy Brecher expressed concern regarding access to the area, which will be reached mainly via the Francis and Willard Avenue intersection.
"Which is a horrible intersection," Brecher said. "You have a busway station that's not in a densely populated area. There are not a lot of people who can walk up to it."
Or drive to it, for that matter--the station is only slated to have 20 parking spaces, according to Brecher.
The study included ideas as to how to address the access issue, one of which is a flyover bridge from Willard Avenue to Day Street.
"The overpass would be very helpful," Borjeson said. "Also adding some streets in there. That site is extremely congested."
First on the agenda, however, is the town's other busway station on Cedar Street, where a $2 million state grant will allow for the demolition of the former National Welding site and, some officials hope, additional parking near the stop. But how to best develop that area will be looked at as well, Borjeson said.
"Cedar Street's going to come first," he said. "I think Newington Junction's going to be more long-term."